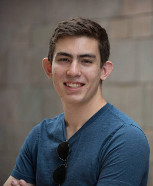 GLEN TAKAHASHI
Engineering Manager @ TrialSpark.
Engineering Manager

UCLA B.S. Computer Science

New York, NY
Engineering Manager
Updated 24 June 2019
Employment
Nov 2019

Engineering Manager

New York, NY

Oct 2014 - Aug 2018

Forward Deployed Engineer

New York, NY

Managed six engineers through their time at Palantir, helping them to navigate the organization, understand the business and its priorities, and to build a growth path to advance their skills
Tech lead of three deployments, one of which is the largest government deployment where I lead a team of 12 engineers to build an application designed around displaying large amounts of complex data in an intuitive but comprehensive UI
Built a new cross BD-PD team of three engineers to develop new technologies in the field including a tool for identifying bottlenecks in enterprise pipeline environments and a system for integrating data provenance of internal and external systems
Worked as lead technical counterpart in multiple successful customer outreach engagements in the US and EU
Contributed to development of plugin APIs for the top down analysis and object explorer tools. Built the initial suite of plugins for each of these applications
Created a new set of Spark tutorials and working guides to reduce misconceptions and improve performance for both internal engineers building on top of Spark and external customers using our pipeline tools

Jun 2014 - Oct 2014

Forward Deployed Engineer Intern

New York, NY

Built an integrated web app for writing and editing richly linked reports using a structured review process

Jan 2012 - Nov 2014

System Administrator & Developer

Los Angeles, CA

Created a website using asynchronous search to provide users with articles compiled from multiple databases

Jun 2013 - Sept 2013

Software Engineering Intern

Palo Alto, CA

Researched and benchmarked new distributed computing systems Spark and Hadoop to integrate into a new analytical tool for the platform

June 2012 - Sept 2012

Software Engineering Intern

San Jose, CA

Designed and programmed an internal tool with wxPython to facilitate compiling and building Adobe Acrobat in different environments
Education
B.S. in Computer Science

2011 - 2015

University of California, Los Angeles

GPA: 3.38 / 4.0
Programming Languages
Java

Typescript

CSS/Sass

Python
Platforms
Technologies
Spark

YARN/Hadoop

Linux

Cassandra

PostgreSQL

Elasticsearch
Macbook Pro 15 in.
Personal
podcasts
Freakonomics, Planet Money, 99% Invisible, NPR, Motley Fool Answers
books
The Design of Everyday Things, Thinking Fast and Slow
periodicals
The Economist, Wall Street Journal, New York Times