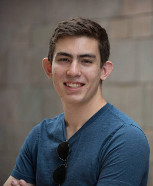 GLEN TAKAHASHI
Currently working on R&D inside Palantir to make data analysis more accessible to less technical users.
Forward Deployed Engineer

UCLA Computer Science '15

New York, NY
Forward Deployed Engineer
Updated March 2 2017
Employment
Oct 2014 - Present

Forward Deployed Engineer

New York, NY

Built cybersecurity and analysis tools to help keep networks of 100,000's of devices secure.
Worked in R&D to create multiple new products to enable less technical users to perform complex data analysis.

Jun 2014 - Oct 2014

Forward Deployed Engineer Intern

New York, NY

Wrote a tool for managing and visualizing data pipelines
Created a web app for writing richly linked reports using a structured review process

Jan 2012 - Nov 2014

System Administrator & Developer

Los Angeles, CA

Created a website using asynchronous search to provide users with articles compiled from multiple databases
Managed servers, projects, and teams to improve stability and productivity

Jun 2013 - Sept 2013

Software Engineering Intern

Palo Alto, CA

Investigated different MapReduce-esque technologies to improve performance over large datasets on machines
Began integrating said technologies into a new data processing platform

June 2012 - Sept 2012

Software Engineering Intern

San Jose, CA

Designed and programmed an internal tool with wxPython to facilitate compiling and building Adobe Acrobat
Prototyped a new website in Django/HTML5 to demonstrate some unreleased features and their integration with websites in the cloud
Education
B.S. in Computer Science

2011 - 2015

University of California, Los Angeles

GPA: 3.38 / 4.0
Programming Languages
Java

Typescript

HTML5

CSS/Sass/Less

Python

Go
Platforms
React

Redux

Dropwizard

Angular
Technologies
Spark

YARN

Linux

Nginx

Git

HDFS

Cassandra

Apache

Docker

PostgreSQL

Elasticsearch

Gradle
Macbook Pro 15 in.
Personal
podcasts
Freakonomics, Planet Money, 99% Invisible, NPR, Motley Fool Answers
books
The Design of Everyday Things, Thinking Fast and Slow
periodicals
The Economist, Wall Street Journal, New York Times